When the Whirlwind Passes -- Adobe PDF eBook
By: Alexander Nderitu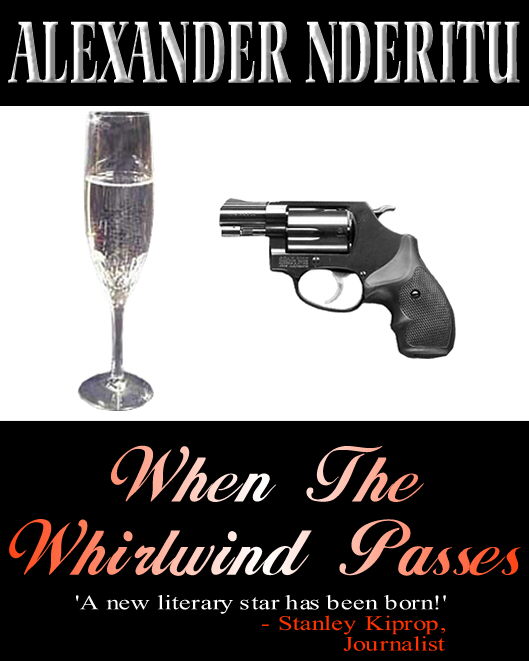 eBook Summary:
Maggie's encounter with Michael Othaya, the young heir to a multi-billion-shilling fashion empire, marked the beginning of a cataclysmic cycle of events that would involve sex, manipulation, conspiracy - and first degree murder.
To be sure, the Sultans of Fashion had had their fair share of scandals and intrigues in the past. Overly ambitious and genetically predisposed towards greed, the rich and famous Othayas were no strangers to controversy.But it wasn't until Michael and Maggie - a laundry woman's daughter - started romancing that the feuding family's civil war reached its payoff...
Easily digested and written with a handle on humour, 'When the Whirlwind Passes' is doubtless one of the best crime novels to ever come out of Africa.
'Start  popping the champagne bottles, as at an Othaya house party: a new literary star  has been born!'
                                                                                                                 - Stanley Kiprop, journalist

'Brilliantly written...The story is fast-paced and the characters are well built.This is a book that is guaranteed to keep you seated.' 
                                                                                                                                                          - Saturday magazine

Format:  Adobe PDF  
Availability:  Download Now  
PRICE:$3.00
BUY IT AT  eBookMall.com